HD Tribe's two funeral service chapels offer the ideal spaces for funeral services.  Because they were created by and run by us, there is no time pressure, and a funeral can take place within the normal 7-10 days, or even sooner if required.  We made sure to include all the facilities required for a modern funeral with all the conveniences to care for mourners at this difficult time.
Both funeral service chapels have state-of-the-art music and lighting systems and a plasma screen which enables the bereaved to display any images they would like during the funeral.  People often choose to show a montage of photos from the deceased's life as a moving tribute to them.  They also have the ability to provide live weblinks so far off family and friends who can't physically attend the funeral in the chapel can still be a part of it.
We know it is not the most important consideration when planning a funeral for a loved one but there are cost savings to be made when choosing one of our chapels rather than a local chapel or crematorium.  Our chapels also has a function room and catering on site so mourners can keep together after the service and go straight to the function room from the chapel minimising the complication and fuss of travelling to another location.
Click on the links below to see full details of both of our chapels including the parking available at both sites and interactive view of each of them.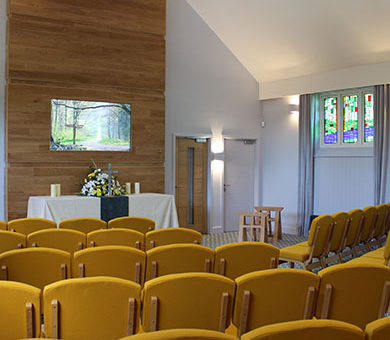 Holding a funeral in our Broadwater Chapel is a convenient alternative to holding it elsewhere because of the facilities we can offer and the way we can care for mourners before the funeral, during and afterwards.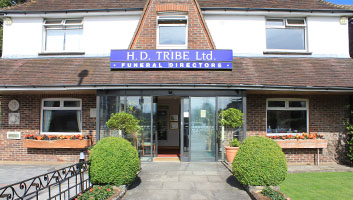 We are very proud of our new Shoreham chapel which offers an alternative venue for when the Crematorium, or other local chapels, are too big,  unavailable or simply not right for the service you wish to arrange.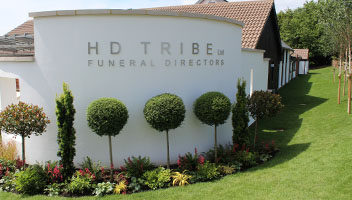 Chapels of Rest
We have Private Chapels of Rest available at our offices in Broadwater, Goring, Lancing, Shoreham, Sompting, Storrington and Rustington. These Chapels are dedicated to private prayer and are open for relatives and friends to pay their last respects:
All our offices are open until 5.30pm, and Broadwater is also open Saturday from 9.00am until 12.30pm.
Special appointments can be made out of these hours.