Losing someone close to us is a painful and challenging experience.  And yet, while we are still coming to terms with the loss, there are certain formalities to be observed and some special arrangements, such as the funeral, to be made.
Our aim at HD Tribe is to make the whole funeral process as simple and as stress-free as possible for you, by offering a complete funeral service, ensured by HD Tribe's long-established reputation for quality, dignity and reliability.  We support people throughout the entire funeral process from offering pre-paid funerals and making all the formal arrangements through to the important details like providing funeral flowers, having suggestions for funeral poetry, organising caterers and stonemasons or organising a burial at sea.
We have a number of chapels of rest for private prayer and to allow friends and relatives to pay their respects in Broadwater, Lancing, Storrington and Rustington.  Having two multi-denominational chapels mean we can offer funerals when other the crematorium and other local chapels are either unavailable or not quite appropriate for the desired funeral.  They are equipped with modern facilities including the ability to provide web links for relatives who are too far away to attend the funeral.
We have been funeral directors since 1929, so we know how to ensure your loved ones receive the respect and dignity they deserve. With offices in Worthing, Goring by Sea, Rustington, Storrington, Littlehampton, Shoreham by Sea, Sompting and Lancing  we are ideally positioned to give you an efficient, local and dedicated funeral service.  As one of only 34 members in Europe of the National Selected Morticians, we have a proven reputation for providing outstanding service.
Our head office is located at 130 Broadwater Road, Worthing, West Sussex BN14 8HU (see map here) and our main phone number, 01903 234516, is manned 24hrs a day, every day of the year.
In June 1983, HD Tribe was awarded membership of the National Selected Morticians.
We are very proud of this achievement as very few funeral directors qualify for this international award – in fact, there are only 34 members in Europe. We retain this award by maintaining a high standard of service.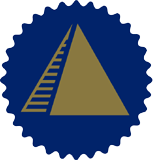 Being established in 1929, by HD Tribe Esq at 1 Ardsheal Road, Broadwater, HD Tribe Funeral Directors have a long company history. We are very proud of our achievements over the years but equally proud of our reputation for providing a caring and dignified service to the people of West Sussex who have lost a loved one.
View our timeline depicting the major developments in our company over the years.